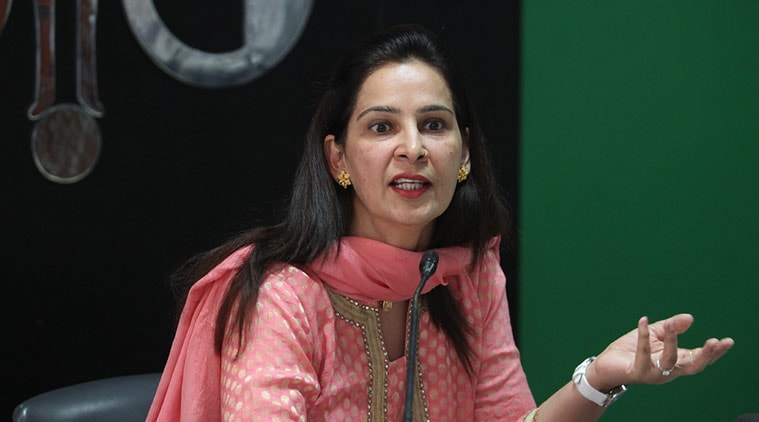 Najvot Kaur Sidhu Tuesday said she has not resigned from the BJP, a day after her husband and BJP Rajya Sabha member resigned from his post.
"I have not resigned from BJP," Kaur said.
When asked about Navjot Singh Sidhu, she said: "It's understood that he has resigned."
The Sidhus are expected to join the Aam Aadmi Party after being reportedly upset over the BJP alliance with the Akali Dal in Punjab.
Watch | Navjot Singh Sidhu Quits Rajya Sabha: What Next
WATCH: Navjot Kaur Sidhu says ' Navjot Singh wants to serve Punjab, not ready for any other option besides Punjab'https://t.co/ofh0VDHYqn

— ANI (@ANI_news) July 19, 2016
Navjot Singh Sidhu, who was nominated by the BJP in April, announced his resignation yesterday saying "in the war of right or wrong, you can't afford to be neutral".
Navjot Kaur Sidhu, who is currently the chief parliamentary secretary in Punjab, recently did a u-turn after announcing her decision to quit BJP.
WATCH VIDEO:Keystrokes: Navjot Singh Sidhu's Reverse Sweep
Last year, Sidhu and his wife were said to have made up their mind to leave the BJP. But the central leadership's intervention stopped him. Although he was nominated to Rajya Sabha, not finding a place in the Council of Ministers in the recent reshuffle appears to have upset him — S S Ahluwalia, BJP MP from Darjeeling, was brought in as a representative of the Sikh community.