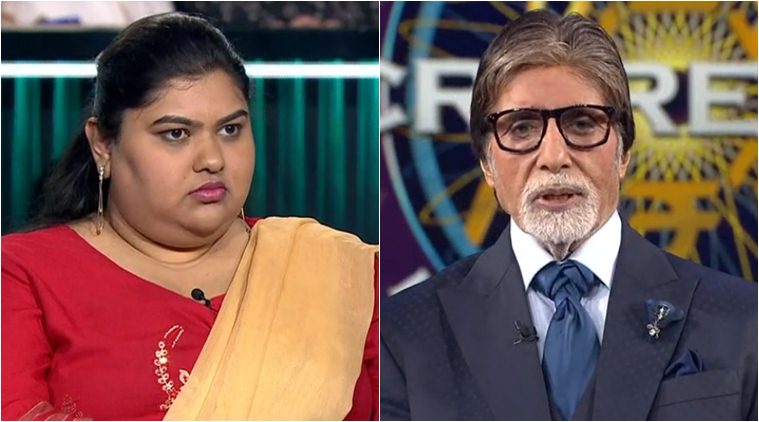 Mansi Joshi, from Bengaluru, Karnataka, resumed playing Amitabh Bachchan-hosted quiz show Kaun Banega Crorepati 11 in Tuesday's episode. She won Rs 6,40,000 with the help of four lifelines, but she failed to answer the question worth Rs 12,50,000.
The question that made Mansi quit KBC was, 'NR Narayana Murthy, the co-founder of Infosys, is the father-in-law of which British MP?' Options were Seema Kennedy, Alok Sharma, Rishi Sunak and Preet Gill.
With no idea about the correct answer, Mansi decided to quit the show. After quitting, she guessed Alok Sharma as the answer which was incorrect. The correct answer was Rishi Sunak.
Mansi Joshi took home Rs 6,40,000.
Also read | KBC 11: The Rs 3,20,000 question that made Akshay Upadhyay quit Amitabh Bachchan's show
The next contestant to take the hot seat was Prashant Kalbende. The hooter rang before he could start playing the game. Now he will continue playing in Wednesday's episode.
This is the finale week of the eleventh season of Kaun Banega Crorepati. Until now, three contestants, Gautam Kumar Jha, Babita Tade and Ajeet Kumar have won Rs 1 crore.
KBC 11 airs every Monday-Friday at 9 pm on Sony TV.