NEW DELHI: The field of hockey at the National Stadium in New Delhi turned into a battleground after players from Punjab Police and Punjab National Bank got into an ugly brawl during the Nehru Cup final on Monday.
The horrific scenes of the fight have gone viral after players from both teams were seen clashing with hockey sticks.
Here's the video
Nehru Cup: Punjab Police take Indian Hockey to a new low
01:25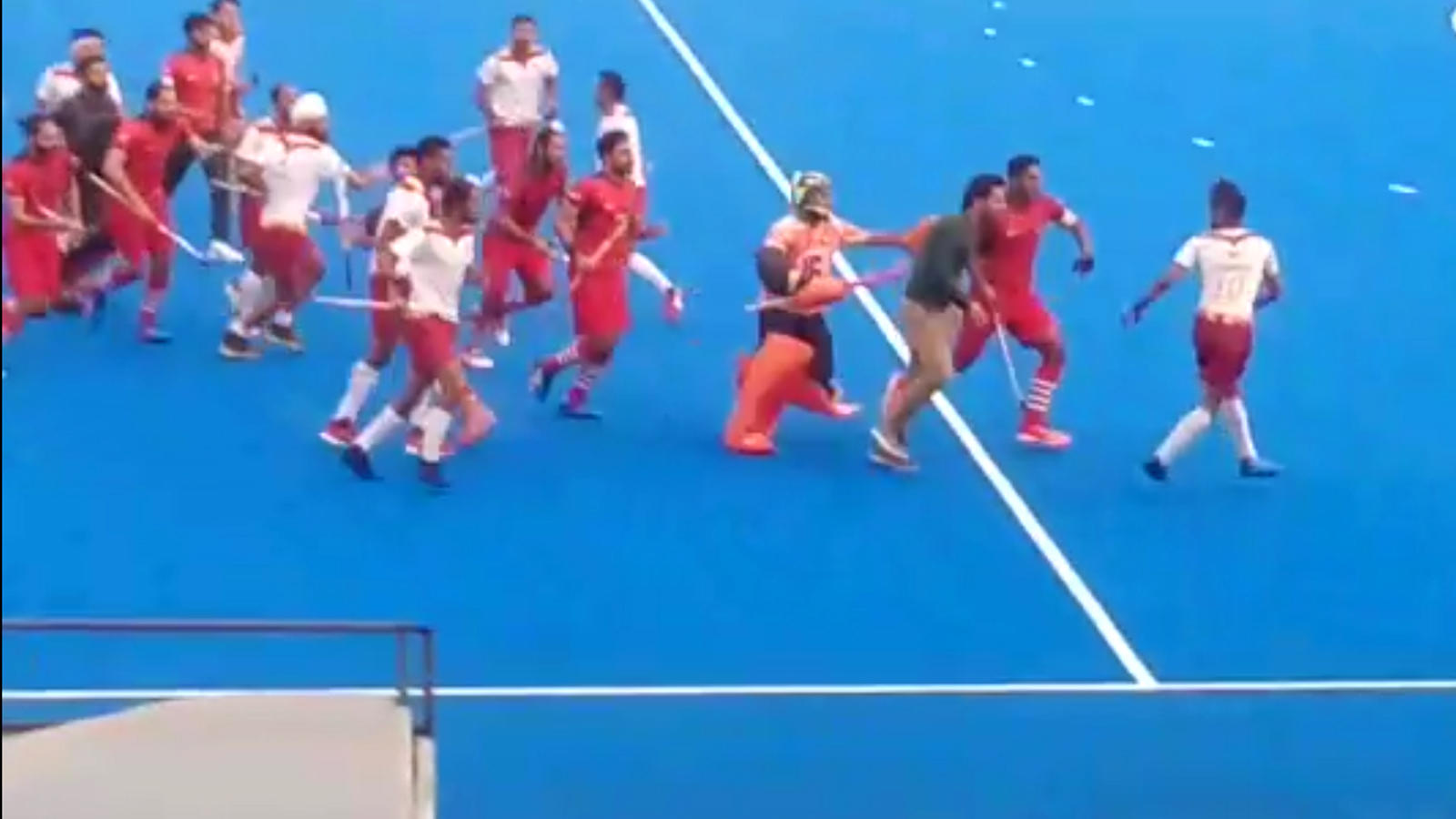 The players seen in red were the Punjab Police team and the ones in white jerseys were PNB players.
Judging by the video, Punjab Police players seemed to be the more aggressive lot, chasing PNB players with hockey sticks. One PNB player in fact was seen lying on the ground after being hit.
However, the match continued after a while with 8 players on both sides with PNB winning the match 6-3.
Angered by the behaviour of the players during the match, IOA president Narinder Batra demanded strict action against the teams and their management.
"Such irresponsible teams & their careless/unconcerned management, such players and weak & spineless organising committees spoil the name of the game and bring bad reputation to the sport, I urge Hockey India to take maximum strict action," said Batra.
#WATCH Delhi: Scuffle broke out between Punjab Police Hockey & Punjab National Bank Hockey teams during Nehru Cup f… https://t.co/LIyXp5j8Sn

— ANI (@ANI) 1574690623000
Elena Norman, Hockey India CEO said, "We're awaiting official report from Tournament officials, based on which Hockey India will take necessary action."
Dismayed and disturbed by the incident, the managing committee of the Jawaharlal Nehru Hockey Tournament Society decided to impose bans on both the teams.
"It is therefore decided to suspend both the teams from participating in the tournament. Punjab Police has been suspended for a period of four years while PNB has been banned for two years," the tournament orgainsers said in a statement.
The organisers further added that they will ask management of both the teams to take strict action against the "errant" players".