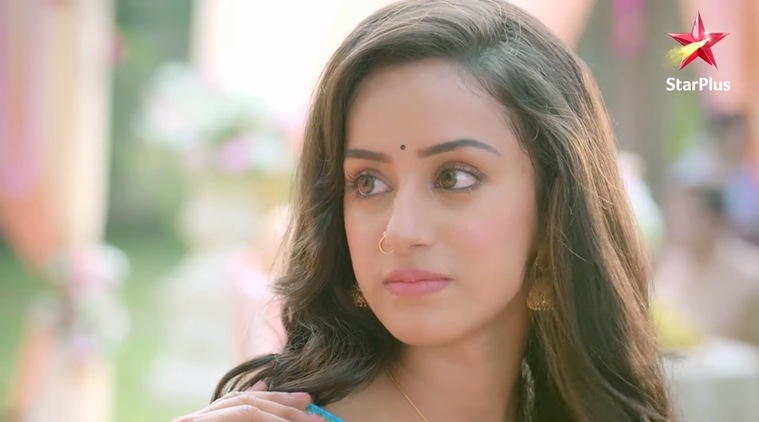 Divyanka Tripathi-Karan Patel starrer Yeh Hai Mohabbatein is all set to go off air and its spin-off Ye Hai Chahatein will replace it. Launching on December, the new show will star Sargun Kaur Luthra and Abrar Qazi in the lead roles.
Shared a source with indianexpress.com, "Yeh Hai Mohabattein has had a successful run of more than six years. The storyline was long exhausted, but with fans still loving the show, the makers and channel had been pushing it through. Wanting to give its audience the same flavour, its spin-off Ye Hai Chahatein was planned. The show will replace Yeh Hai Mohabbatein at the 10:30 pm time slot."
The new storyline will see a gender shift from Ye Hai Mohabbatein. Instead of a single father, this time, the show will revolve around a single mother who finds love and fights society's norms to live a happy life. Interestingly, to maintain a connect between both shows, the female lead will be shown to be Ishita's (Divyanka) cousin.
On Wednesday, Star Plus released the first teaser of Ye Hai Chahatein also featuring Karan Patel and Divyanka Tripathi. The actors are seen in their role of Raman and Ishita, and discussing whether he would have accepted Ishita if she was a divorcee. As Raman heartily agrees, he also tells her that he knows she is worried about her cousin Tisha (Sargun Kaur Luthra).
The audience then gets introduced to Tisha who is at a wedding function. An older woman asks her why she is not getting married. Tisha then points towards her son and says she is a mother. Tisha adds that if she was a father, she would have tied the knot a long time ago.
With the rise of spin-offs on Indian television, the makers seem confident that Ye Hai Chahatein will manage to recreate the magic of Yeh Hai Mohabatein. While Ishqbaaz spin-off Dil Boley Oberoi did not manage to make a mark, Kumkum Bhagya and Yeh Rishta Kya Kehlata's spin-offs Kundali Bhagya and Yeh Rishtey Hai Pyaar Ke, respectively, are both doing wonders on the ratings chart.
Yeh Hai Mohabbatein launched in December 2016 as a mature love story between a divorcee and a childless woman. Child actor Ruhanika Dhawan played Ruhi, Raman's daughter, who became the cupid between them. Both Karan Patel and Divyanka Tripathi had been missing from the screen when they got the chance to be the face of the show. And fortunately for the duo, they became overnight stars with this serial.
Through its six years run, Yeh Hai Mohabbetin has projected the story of Raman and Ishita and how the two fought all odds to live happily together. Apart from their love story, the audience was also treated to parallel stories of other characters, as the show introduced many leaps and twists. While the ratings in the past few years did drop drastically, fans enjoyed watching the drama.